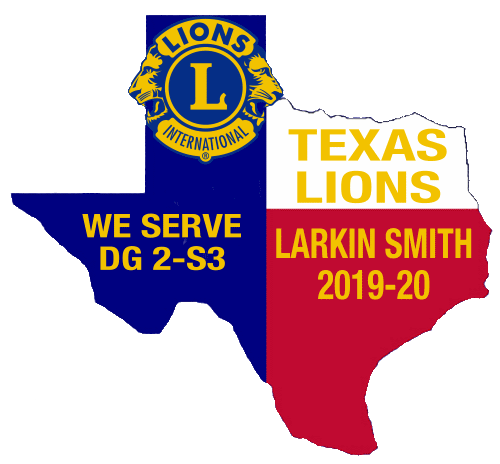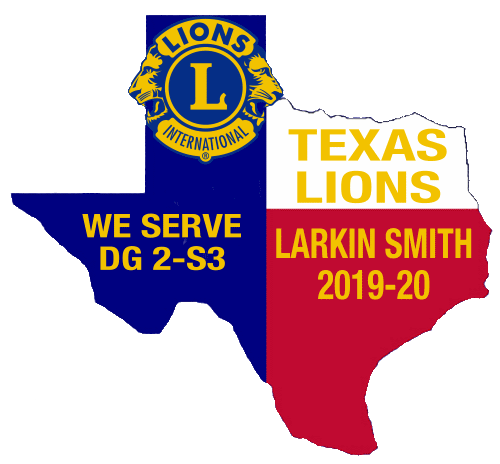 Mid-Winter Conference
January 25, 2020
Taylor, Texas
Cameron Lions and Taylor Lions clubs hosted this year's Mid-Winter Conference. We had a record 155 in attendance. The District Leo Clubs collected socks for cancer patients undergoing chemotherapy and radiation treatments. Good reports were told by zone chairmen and District leadership. Past Council Chair Lion John Landrum told us about some new programs coming in the very near future. Lion Gayle Collins was appointed as the 2nd Vice District Governor to fill a vacancy left in that position. Many awards were given, reminding us of what a great Lions District we have! We appreciate all who attended, and continue to support our leadership.
Lone Star Lions Eye Bank Raffle
​
The drawing was done by Sandra Conrad, Office Manager of the Lone Star Lions Eye Bank under the watchful eyes of PDG Janice Tooke and Gary Tooke (2-X3), President Al Hedtke (2-S5) and Immediate Past President Karen Walker Ratcliffe (2-S3).
469 tickets were folded and mixed by 2 individuals and loaded into the drawing box. Sandra picked one ticket from one side and the other from the other side of the container.
​
First Place (Necklace) was won by Bernadette Polansky of Caldwell. She is also a cornea recipient who received a cornea recovered and processed by our Eye Bank.
​
Second Place (Bag) was won by Chris Murray of Giddings.
​
We thank all of you who participated in this raffle.
1st Place Drawing
Necklace
2nd Place Drawing
Necklace