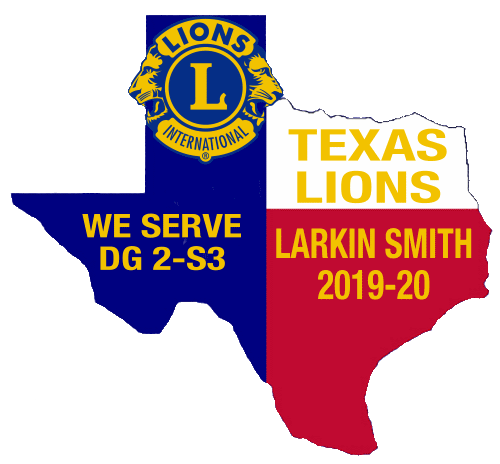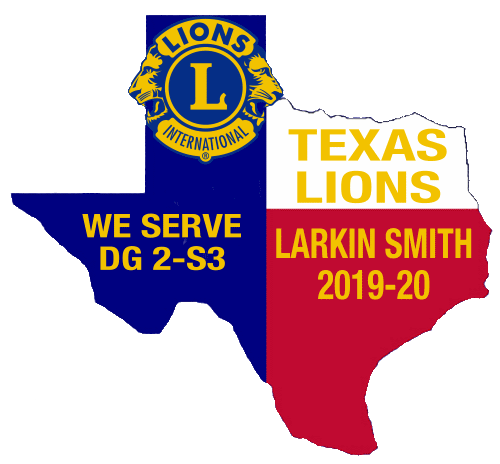 Leading for Life
​
Leo clubs provide young people with an opportunity for development and contribution – individually and collectively – as responsible members of their local, national and international communities.
​
Leo Club Motto
​
Leadership: Leo members acquire skills as project organizers and motivators of their peers.

Experience: They discover how teamwork and cooperation can bring about change in their community and the world.

Opportunity: Leos develop positive traits and receive recognition for their contributions.
​
District Leo Advisor
Lion Melissa Hollingsworth
Melissa has been the advisor for the Hutto High School Leo Club since 2013. She began as a faculty advisor, but was inspired to join the Hutto Lions Club in 2014. She is currently serving as Secretary for her local club. In May of 2018, the Farley Middle School Centennial Club was chartered, and she is currently the advisor for that club as well.
Melissa teaches Chemistry and Forensic Science at Hutto High School. Service definitely runs in the family as her husband, Michael, is currently serving as the Hutto Lions Club President, and her two children, Aubrey and James, are currently serving as President and Vice-President for the Farley Middle School Centennial Leo Club.
For Young People Who Care
​
Leo clubs are open to young people with good character who have an interest in serving their communities. Leo clubs are divided into two tracks: Alpha and Omega.
Alpha Leo Clubs are designed for youth between 12 and 18 years old. This track focuses on the individual and social development of teens and preteens.
Omega Leo Clubs are tailored for young adults between 18 and 30 years old. This track encourages the personal and professional development of young adults.
Youth interested in joining a Leo club can use the Club Locator tool to find a Leo club in their community and visit the Leos section in our Member Center for more information.
​
Make a Difference – Sponsor a Leo Club
​
Connections to young people can bring new energy to a Lions club and increase Lions visibility in the community. Through Leo club sponsorship, Lions have a unique opportunity to mentor potential community leaders and recruit future Lions club members. Learn more about sponsoring a Leo club in the Leos section of our Member Center.
President Kenya Acevedo-Flores
1st Vice President Andrew Smith
Secretary Aubrey Hollingsworth
Treasurer Francis Hicks
Public Relations Rebekah Hawkins
Historian Ashley Purkey
Leo Tamer Makenna Walker
Tail Twist James Hollingsworth
President - Kenya Acevedo-Flores - (Hutto HS Leo Club)
1st Vice President - Andrew Smith - (Lago Vista Leo Club)
Secretary - Delaney Reighley - (Lago Vista Leo Club)
Treasurer - Francis Hicks - (Hutto HS Leo Club)
Leo Tamer - Reznor Salisbury - (Farley Middle School Centennial Club
Tail Twister - Mallory Webb (Lago Vista Leo Club)
Photographer - Makenna Walker (Lago Vista Leo Club)
San Marcos Academy, in partnership with San Marcos Lion's Club, is beginning a new and unique international Leo Club for students aged 12-18.
Through the Leo Club Program, young people develop and practice leadership, organization and social skills through participation in Leo club activities and service projects. Involvement in these activities often fosters a lifetime commitment to helping others, while enhancing the community.
The Leo Club will be planning service projects focusing on hunger, literacy, health services, and the environment. A few of the projects already on the Leo calendar are assisting with School Fuel on October 10, 2019 and with the San Marcos Lion's Club annual Christmas Basket campaign.
In the spring, the Leo Club will sponsor the annual Culture Fair San Marcos Academy. At the Culture Fair, the Leos will have the opportunity to showcase various countries. The students will also have the opportunity to participate in the Lion's Club Texas District 2-S3 Convention at SMA on May 1st through 2nd, 2020.
The Leo Club meets every second and fourth Thursday of the month during Advisory in the Shultz Lecture Hall. The first informational meeting was held on August 22, 2019, with 42 students coming! The club sponsors are Lion Rhonda McNeil mcneilr@smabears.org and Mrs. Diane Groves grovesd@smabears.org, with Lion Nancy Smith smithn@smabears.org as a part time advisor.